Our Services
Serving Riverside County
We can fix all major appliances including:


* Washer Repair
* Driers Repair
* Stove Repair
* Oven Repair
* Small Appliance Repair
* Kitchen Appliance Repair
* Large Appliance Repairs
* Garbage Disposals Repairs
* Air Conditioners Repairs
* Dishwashers Appliance Repair
* Microwave Repairs
* Trash Compactors Repairs
* Heaters Repairs
* Refrigerators Appliance Repair
* Freezer Appliance Repairs
* Small Appliance Repair
* Wine Cooler Repairs
* Kitchen Exhaust Fan Repairs

Call us now at (951) 272-1145 to ask about our competitively priced services, including our stove repair service, which many folks inquire about. We Repair All Major Appliances and Brands!

About Us
Appliance Repair Perris CA
If you recall spending an arm and a leg on a washer and dryer repair service but prefer a more cost-effective alternative without skimping on quality, then turn to our Perris, CA appliance repair professionals. Jim Appliance Repair in Perris, CA is dedicated to keeping your appliances up and running! We are exceedingly trained in a slew of appliance repair services including large appliance repair and small appliance repair. Since our inception as a company, we have always persevered in providing top-quality workmanship and fast, friendly and affordable service. Our major appliance repair technicians go that extra mile for their valued customers who are seeking services such as heating & cooling repair or kitchen appliance repair.

Avoid risking the chance on an inexperienced appliance repair company if you need a washer repair service. Instead, hire Jim Appliance Repair in Perris, CA. If your appliances are not working properly, we are here to help. Since we made our mark, we have championed a wide array of services such as dryer repairs, oven repairs, and microwave repairs. We can fix all major appliances including washers/dryers, stoves/ovens, air conditioners, microwaves, refrigerators and more. As your professional, we promise to communicate effectively with you during your service so that nothing slips through the cracks. When administering a kitchen exhaust fan repair or garbage disposal repair, for example, we want to ensure your needs have been addressed, the problem has been resolved and that your time is never wasted!

We offer same day service for appointments scheduled before (12:00pm) noon. Since we are always in your area, we will not charge you travel time -- this includes all of our services such as wine cooler repairs, trash compactor repairs and more! To deliver exceptional customer service and to produce unsurpassed quality work are our goals. For affordably priced dishwasher repairs and refrigerator repairs, contact our welcoming and respectful staff!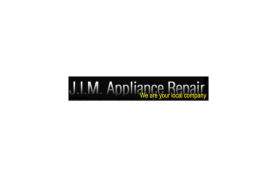 Appliance Repair Perris CA
---
Payment Methods
Mastercard, VISA, Cash